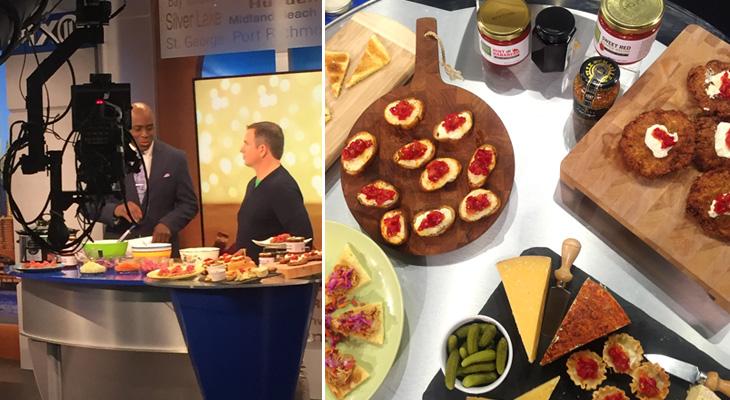 We recently joined PIX 11 to share our delicious recipe for Slow Cooked Chicken Sliders made with our Red Pepper Relish! The entire day was a great experience and we had a blast! Grab the recipe for these tasty sliders here and watch the clip below to see just how simple they are to whip up!
The anchors were friendly and awesome, making everything look so easy. That being said we think our founder, Andy Schiavetti, did a great job as well. In addition to the Chicken Sliders, Andy also shared some of our favorite appetizers to make with our relish. These Apps are easy to make and certifiably delicious. Check out these simple crowd-pleasers for your next holiday party or get-together!
You can read the Pix 11 article on their website by following the link below. Enjoy!