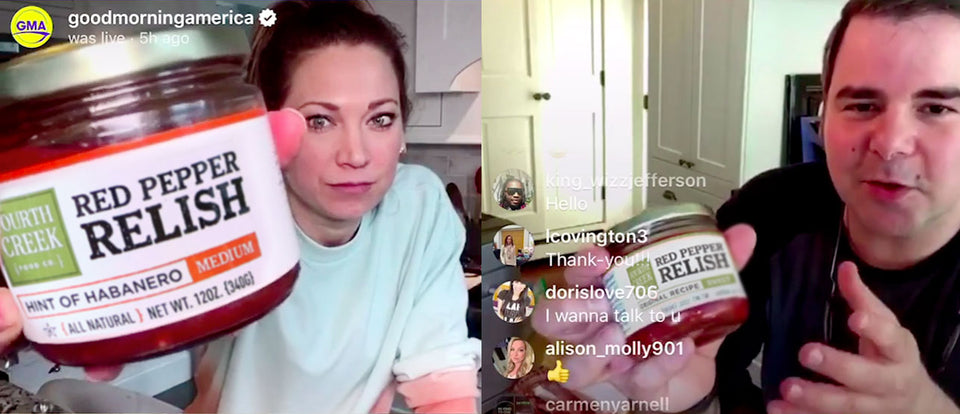 As seen on Good Morning America - GMA and IGTV, Chef George Duran and Ginger Zee demonstrate how to make a good grilled cheese great using Fourth Creek's red pepper relish. Here's how they did it...
BACON, TOMATO, BASIL GRILLED CHEESE SANDWICH:
4 slices of pre-cooked microwave bacon 1/2 C. packed fresh basil, chopped
1 can petite diced tomatoes, well drained 2 slices cheddar cheese
2 slices of whole grain bread Softened butter
Fourth Creek red pepper relish for serving
Watch the full video on IGTV (Instagram TV). Here's an excerpt from the full show...